Welcome to the 2nd edition of TURIN CTO&CHIP Live 2023 Edition
The aim of the Congress is to teach and learn new techniques and improve one's skills on CTO and Complex higher-risk and indicated patients (CHIPs) in a friendly and dynamic environment.
18 Live Cases will be broadcasted from the most specialized cath-labs in Italy and abroad, performed and commented by top operators in the field. Interaction with the audience will be the focal point of the 2-days course.
Lectures presented by major experts, Proctored Cases, Case Complication Sessions will enrich the program. Last but not least a special and dedicated session focused on Hands on, New Materials and Advanced Techniques will give the opportunity to get the latest news from the Companies!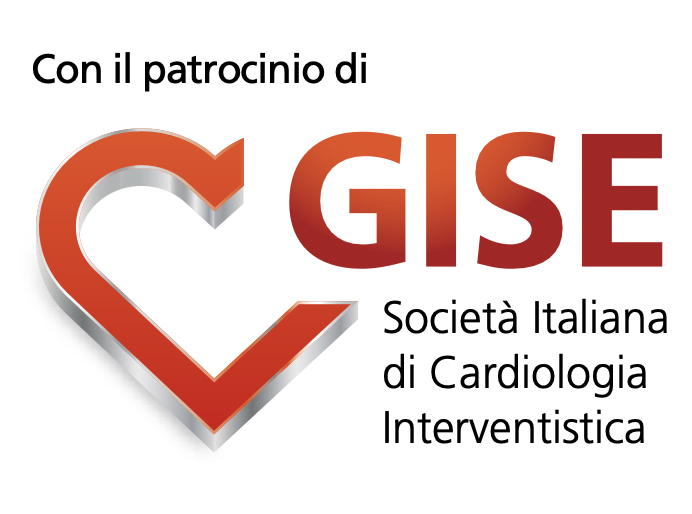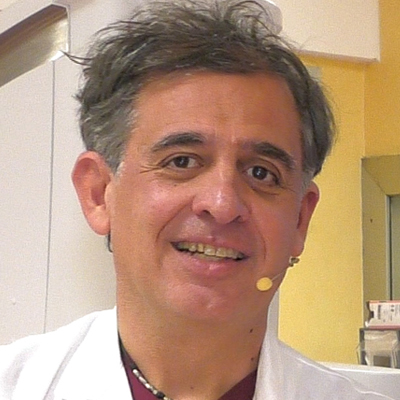 Roberto Garbo
Maria Pia Hospital GVM Care & Research, Torino IT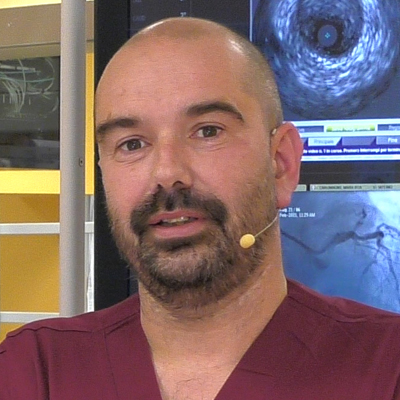 Andrea Gagnor
Maria Vittoria Hospital – ASL Città di Torino, Torino IT
Alexandre AVRAN Valenciennes FR
Emanouil BRILAKIS Minneapolis USA
Gabriele L. GASPARINI Milano IT
Giulio GUAGLIUMI Bergamo IT
Paul KNAAPEN Amsterdam NL
Kambis MASHAYEKHI Lahr DE
Elliot SMITH London UK
Masahisa YAMANE Saitama City JP
Maria Pia Hospital Torino IT
Sebastiano MARRA
Chief Of Cardiovascular Department
Interventional Cardiologists:
Alessandro DECIO
Fabio MARIANI
Paolo RUSSO
Pier Paolo SORI
Maria Vittoria Hospital Torino IT
ASL Città di Torino
Massimo GIAMMARIA
Chief Of Cardiovascular Department
Interventional Cardiologists:
Federico BEQARAJ
Stefano DRAGO
Veronica LIO
Manfredi ARIOTI Ravenna
Daniela BENEDETTO Roma
Luca BETTARI Brescia
Renato BIANCHI Napoli
Giacomo BOCCUZZI Torino
Simone BUDASSI Roma
Francesco BURZOTTA Roma
Paolo CANOVA Bergamo
Mauro CARLINO Milano
Marco CARUSO Palermo
Tania CHECHI Firenze
Alberto CHISARI Caltanissetta
Giovanni CICCARELLI Napoli
Salvatore COLANGELO Torino
Francesco COLOMBO Torino
Antonio COLOMBO Milano
Federico CONROTTO Torino
Bernardo CORTESE Milano
Guido D'AGOSTA Ragusa
Mauro DE BENEDICTIS Genova
Massimo DI MARCO Pescara
Carlo DI MARIO Firenze
Christian DI RUSSO Roma
Giovanni ESPOSITO Napoli
Dionigi FISCHETTI Lecce
Daniele FORLANI Pescara
Alfredo R. GALASSI Palermo
Stefano GALLI Milano
Alfonso GAMBINO Moncalieri
Gabriele L. GASPARINI Milano
Francesco GIANNINI Milano
Giulio GUAGLIUMI Milano
Mario IANNACCONE Torino
Alessio LA MANNA Catania
Massimo LEONCINI Sanremo
Francesco LIISTRO Arezzo
Alfredo MARCHESE Bari
Pietro MAZZAROTTO Lodi
Marco MENNUNI Novara
Carmine MUSTO Roma
Annamaria NICOLINO Pietra Ligure
Jacopo A. OREGLIA Milano
Anita PAGGI Milano
Rosario PARISI Pesaro
Tommaso PIVA Ancona
Italo PORTO Genova
Damiano REGAZZOLI Milano
Bernhard REIMERS Milano
Andrea ROGNONI Biella
David RUTIGLIANO Bari
Francesco SAIA Bologna
Giuseppe SANGIORGI Roma
Francesco SANNA Cagliari
Gennaro SARDELLA Roma
Gioel G. SECCO Alessandria
Giulio STEFANINI Milano
Rocco STIO Roma
Luca TESTA Milano
Francesco TOMASSINI Rivoli
Carlo TRANI Roma
Alessandra TRUFFA GIACHET Ivrea
Fabrizio UGO Vercelli
Matteo VERCELLINO Genova
Marco ZANERA Cirié
International Invited Faculty
Pierfrancesco AGOSTONI Antwerpen BE
Khaldoon ALASWAD Detroit USA
Marco ALCANTARA Mexico City MX
Ignacio AMAT-SANTOS Valladolid ES
Alexandre AVRAN Valenciennes FR
Mohamed AYOUB Bad Krozingen DE
Emanouil BRILAKIS Minneapolis USA
Leszek BRYNIARSKI Krakow PL
Pedro Pinto CARDOSO Lisbon PT
Stephane CARLIER Mons BE
Jo DENS Genk BE
Roberto DILETTI Rotterdam NL
Mohaned EGRED Newcastle UK
Adel EL ETRIBY Il Cairo EG
Ahmed EL GUINDY Il Cairo EG
Amr EL HADIDY Il Cairo EG
Omer GOKTEKIN Istanbul TK
Arun KALYANASUNDARAM Chennai IN
Paul Hisien-li KAO Taipei TW
Paul KNAAPEN Amsterdam NL
Mihajlo KOVACIC Cakovec HR
Gregor LEIBUNDGUT Basel CH
Kambis MASHAYEKHI Lahr DE
Dejan MILASINOVIC Belgrade RS
Alexander NAP Amsterdam NL
Kenya NASU Toyohashi JP
Soledad OJEDA Cordova ES
Maximilian OPOLSKI Warsaw PL
Vasileios PANOULAS Brompton UK
Olli-Pekka PIIRA Oulu FI
Sudhir RATHORE Farnham UK
Ander REGUEIRO Barcelona ES
Stephan RINFRET Atlanta USA
Manel SABATÉ Barcelona ES
Jorge SANZ-SANCHEZ Valencia ES
Tim SCHÄUFELE Bern CH
Antoni SERRA PENARANDA Barcelona ES
Georgios SIANOS Dubai AE
Elliot SMITH London UK
James SPRATT London UK
Julian STRANGE Bristol UK
Marco VALGIMIGLI Lugano CH
Beatriz VAQUERIZO Barcelona ES
Daniel WEILENMANN St.Gallen CH
Gerald WERNER Darmstadt DE
Jaroslaw WOJCIK Lublin PL
Masahisa YAMANE Saitama City JP
Ali ZIAD New York USA
Registration & Accommodation
Congress Venue
Lingotto Conference Centre
Via Nizza, 280 – 10126 Torino
Recommended Accommodation
NH Lingotto Congress (reserved for Faculty)
Via Nizza, 262 – 10126 Torino
Doubletree By Hilton Turin Lingotto
Via Giacomo Matté Trucco 1 – 10126 Torino
AC Hotel by Mariott
Via Bisalta, 11 – 10126 Torino
Please write to the Organizing Secretariat for your reservations.
First come, first served.
Educational Grant Support

The support includes:
Registration fee (onsite)
Hotel Accommodation 
TURIN CTO&CHIP 2023 participants
are invited to submit
their scientific contribution
Submission deadline is March 10, 2023